Before COVID-19, most "expert-volunteer assignments" took place on location in Tanzania. Now, we offer Remote Coaching !
Based on your specific request, we will select an experienced expert-volunteer with ample experience in your specific area of interest. This expert is employed by a (large) company in The Netherlands and has actual and up-to-date knowledge.
He or she will stay in The Netherlands and be your dedicated business-coach. Once or twice a week, you will have an on-line meeting of 45-60 minutes by Microsoft Teams, Zoom, Skype or Whatsapp-call). Most projects cover a period of 6-8 weeks. We do not charge any fee for the Remote Coaching project.
An important advantage of remote coaching is that If a specific "new" question pops up, your coach can invite another expert-volunteer to join one or more on-line meeting(s).
At the end of the Remote Coaching project, you can apply for a follow-up project. This can be on-line again, or maybe on location if future circumstances (including COVID-19) allow this.
The time the expert spends on contacts with your organization is mutually beneficial. You draw on their knowledge and expertise, while the experts improve their skills and learn from you. This exchange is a win-win for both you and the expert !
Please contact us and let's start !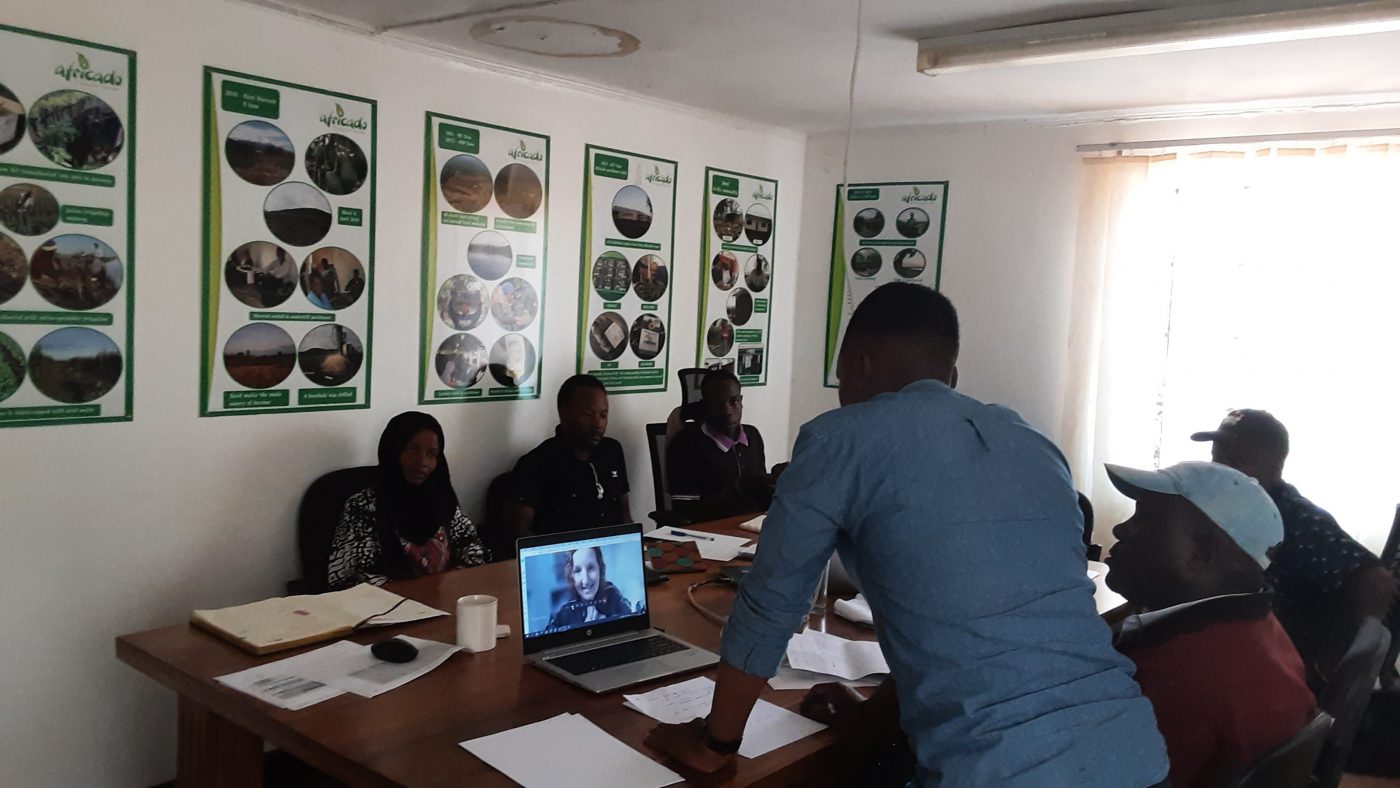 Remote-coaching on 'Communication- & Leadership skills' for Africado, Sanya Juu, Tanzania.
A group of 7 Field-officers and 6 Staff were trained by Fiona Jansen-Straatman on how to improve their communication with 2.200 avocado farmers.
During 6 Microsoft Teams sessions on Friday-afternoons the group attended remote "classes" and participated in several exercises.