WHAT IS CORPORATE VOLUNTEERING?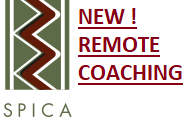 WHAT IS CORPORATE VOLUNTEERING?
Around the world, companies, groups and individuals are becoming more conscious of their responsibility for our planet and its inhabitants. In the case of companies, we call this Corporate Social Responsibility (CSR). One of the many CSR initiatives is Corporate Volunteering, also called Employee Volunteering or Employee Engagement. The aim of Corporate Volunteering is to create impact by supporting vulnerable people in low income countries.
CORPORATE VOLUNTEERING MEANS THAT EMPLOYEES
temporarily step out of their jobs

work as volunteers in projects or on assignment for two weeks

share knowledge in their specific areas of expertise

learn new skills and gain knowledge from their project counterparts on location
CORPORATE VOLUNTEERING MEANS THAT CORPORATES IN THE NETHERLANDS
offer the valuable time and knowledge of their employees free of charge

finance most of the costs of the assignment
WHY CORPORATE VOLUNTEERING
Corporate volunteering is an enriching experience for everyone involved – the organisation accepting the volunteer, the volunteer, and the corporate. We highlight just two good reasons here.
1. CORPORATE SOCIAL RESPONSIBILITY
Dutch foundations and corporates make the valuable working hours and knowledge of their employees available to organisations in Tanzania free of charge. The Dutch corporates cover most of the assignment costs. Their financial contributions means that social impact targets can be achieved.
SPICA facilitates contact between these foundations and corporates and organisations in Tanzania.
2. TALENT- & MANAGEMENT DEVELOPMENT
Volunteers are given the opportunity for personal and professional development by experiencing new working environments. It is a great way to improve leadership skills, empathy, flexibility and project management skills. They can be senior managers, young professionals or specialists in a particular field. SPICA calls them 'experts' and they have usually completed university education.
The contact person and sparring partner at the organisation in Tanzania is usually the managing director, founder or owner of the organisation.
Over a two week assignment, Dutch experts exchange knowledge while experiencing a unique project experience in Tanzania.
SPICA's assignments are a two-way exchange of knowledge and experience for both the expert and the partner. Both the volunteers and our Tanzanian partners learn equally from each other.