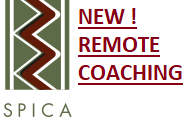 FOR ORGANISATIONS IN TANZANIA
Are you the leader of an NGO or SME (small & medium sized enterprise) in Tanzania? Do you want to move your organisation forward? Become a partner and work with one of our volunteer experts!
Our qualified volunteers are experts in their fields and are only too pleased to share their knowledge and expertise. Our experts are both men and women.
KNOWLEDGE EXCHANGE
SPICA's experts are employed by leading companies in The Netherlands. They have extensive experience in areas such as healthcare, finance, agriculture or vocational education.
They will leave their jobs in The Netherlands and work in your organisation for two weeks. This may not sound very long, but if you are satisfied with their input, it may be possible to arrange follow-up support from a colleague of the expert. We emphasise that the time the expert spends in your organisation is mutually beneficial. You draw on their knowledge and expertise while they improve their skills and learn from you. This exchange is a win-win for both you and the expert.
AN AFFORDABLE CONSULTANCY
Volunteer experts are not paid for their work. The corporates in the Netherlands cover the costs of flights between the Netherlands and Tanzania and the volunteer's personal expenses. SPICA will negotiate with the organisation in Tanzania and the corporate in the Netherlands on the remaining costs such as accommodation and local transport.
Healthcare,

Finance

Agriculture

Vocational education
Experts are available in each sector in the following areas of expertise.
Strategy & business development

Marketing: marketing strategy, market research, online marketing, communications, advertising, public relations.

Sales: sales force, account management, distribution systems.

Human resources: talent development, training, recruitment, compensation & benefits, leadership skills

Finance: cost price calculation, control, planning, accounting, consolidation, reporting.

IT: business information, operations management.