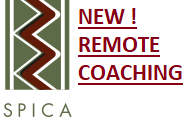 OUR SERVICES
SPICA is commissioned by companies in The Netherlands to initiate, organise and facilitate short volunteering assignments in Tanzania. Apart from our office in Amsterdam (The Netherlands), we work with three local representatives who live in and operate from Moshi, Arusha and Dar-es-Salaam (Tanzania). Working closely together, all these members of the SPICA team connect employees of Dutch companies to our partners in Tanzania.
We take care of most of the placement activities:
1. BEFORE THE ASSIGNMENT
SPICA identifies and contacts a potential partner in Tanzania, and helps compile the job description and profile of the expert required.

SPICA selects the expert who is proposed by our HR contact at a company in The Netherlands.

SPICA supports the expert with planning and organising the logistics for the assignment.
2. DURING THE ASSIGNMENT
SPICA gives practical guidance to the expert.

SPICA monitors the contact between the organisation in Tanzania and the expert.
3. AFTER THE ASSIGNMENT
SPICA debriefs the organisation in Tanzania and the expert, and does the follow-up with them.